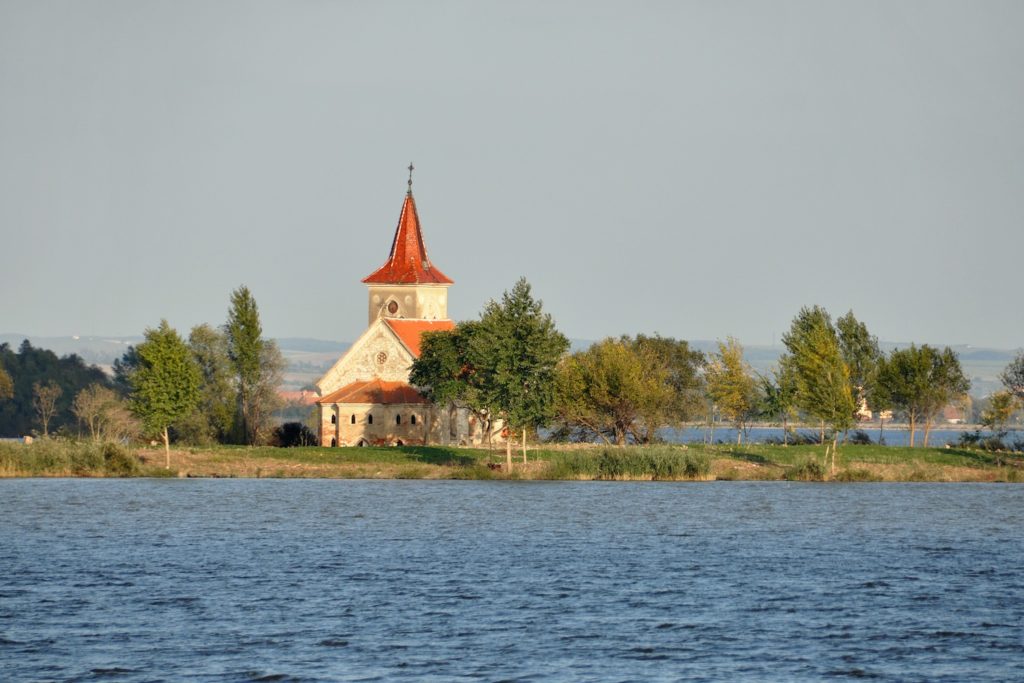 St. Linhart's Church
Characteristics:
An island with inaccessible Church of St. Linhart is a curiosity of the Middle (Věstonice) reservoir.
Description:
The church is also the only remainder of once important town of Mušov, that hat to give way to the biggest manmade water area of South Moravia – the Nové Mlýny reservoirs.
Originally, St. Linhart's Church was built in the Romanesque style in 12th and 13th century. In the 14th century, it was rebuilt in the Gothic style. Only the south wall of the aisle with Romanesque portal and windows was preserved.
Address:
St. Linhart's Church
Mušov
691 22 Pasohlávky