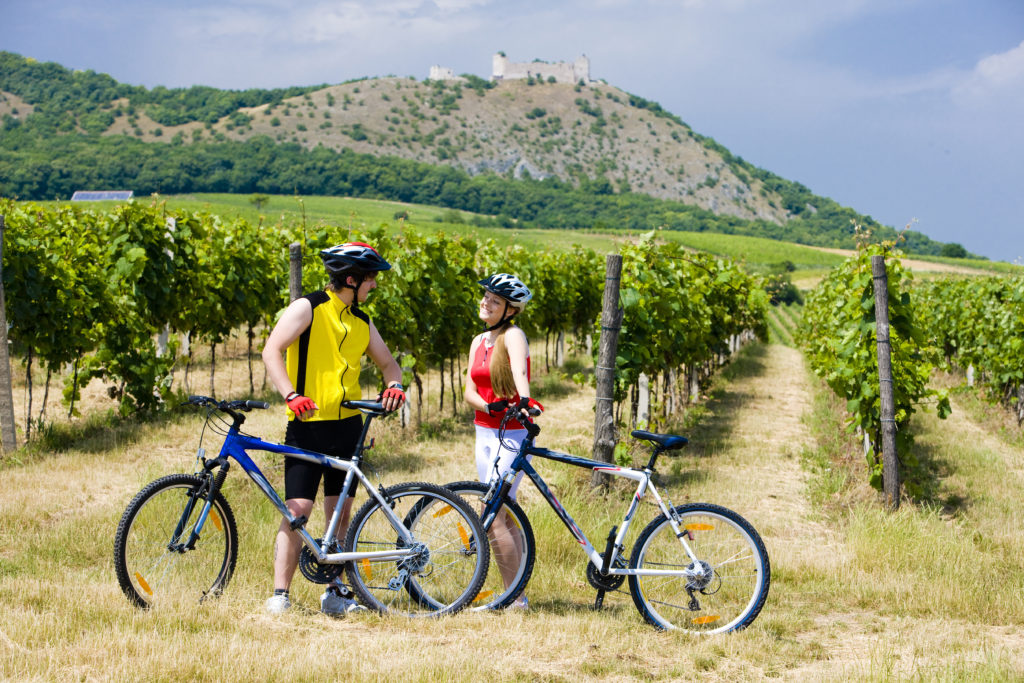 VINEYARD AND BICYCLE TRAILS
Experience South Moravia from a bike. See the surrounding countryside from bicycle trails going through vineyards. Fresh air, green hills, pleasant environment. These are the opportunities for cyclist in the camp surroundings.
More information including maps and trail description can be found for example on the web page of Moravian vineyard trails.