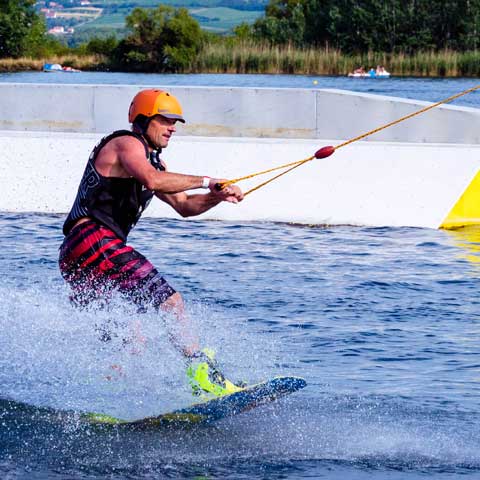 WATER SPORTS AND REVELS
Buoy up! Would you like to try windsurfing or water skiing or would you rather try a pedalo? We are offering remarkable experiences both in and above water, including training courses.
You can rent a motor boat, a kayak or a pedalo. For team players we offer water football or aquazorbing and for daredevils there is kiteboarding or waterboarding. We simply enjoy water!